How SSDP made a difference in Illinois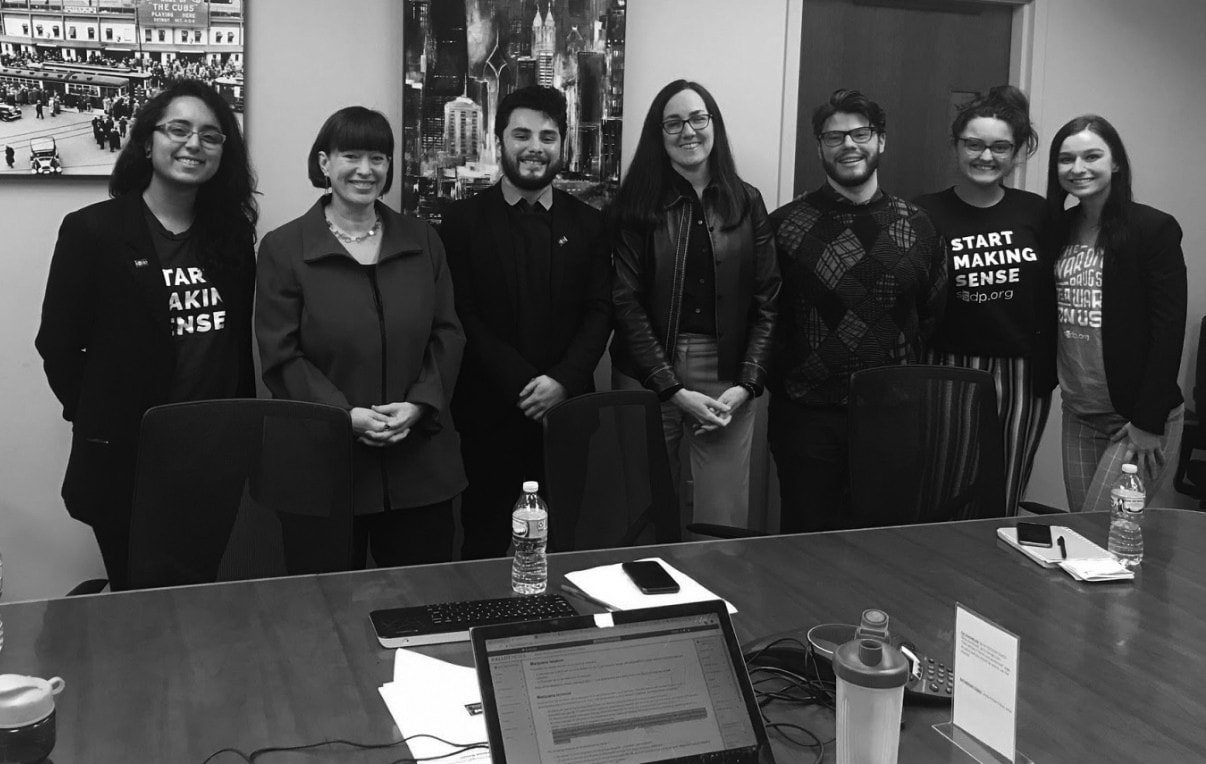 You've no doubt heard that Illinois just became the first state to legalize cannabis through a state legislature, and Governor Pritzker is expected to sign the bill into law today.
Students for Sensible Drug Policy was instrumental to this historic victory. Our Illinois chapters met with 19 lawmakers during this session, built coalitions for years leading up to this vote, and pressured the legislature to include some of the strongest equity provisions of any cannabis legalization law to date. SSDPers pushed for fair access to the market, community reinvestment, record expungement, and provisions to ensure that young people do not have their future jeopardized by a cannabis arrest. For people under the age of 21, possession of under 10 grams of cannabis is a civil violation with automatic record expungement. Record expungement eliminates barriers for young people applying to college and applying for jobs.
It's not a coincidence that the cannabis reform movement is celebrating a lot of landmark successes lately. It's the result of decades of hard work organizing, educating, lobbying, protesting, and changing hearts and minds. The work is not over yet, and our members need support as we fight for cannabis legalization that is equitable and centers young people and those directly impacted by the War on Drugs. Celebrate this victory in Illinois with us by making a gift today. There is one week left in our fiscal year, and a generous SSDP donor has promised to match all gifts received by June 30 up to $5,000.
Can you spare $25, $50, or $100 to help us ensure that the future of cannabis reform is equitable and just?