Introducing the SSDP Africa Committee – Part One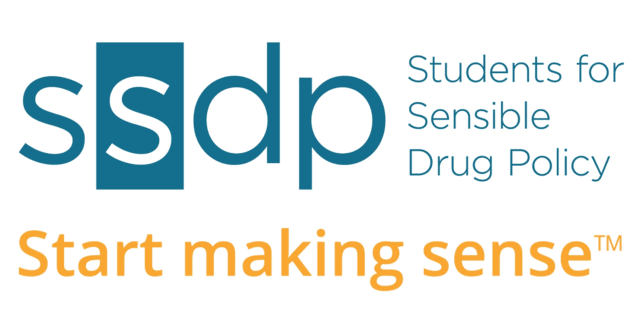 This entry has been published on January 29, 2020 and may be out of date.
Students for Sensible Drug Policy is honoured to announce the establishment of the SSDP Africa Committee. As our network is expanding rapidly, committees and structures like this will help make sure everyone's voice is heard. This committee will focus on ensuring the African perspective is represented within the organization, creating a more cohesive structure for the African network and supporting our members on the ground as effectively as possible. You can learn more about the members of the committee below!
Nyanda Julius '19
My name is Nyanda Julius, a Ugandan medical student. I grew up and studied in the pearl of Africa, Uganda. As a child, I'd always dreamt of the best ways available to transform my community in the face of the health challenges it faces.
I joined SSDP in 2019 upon realizing that several psychiatric conditions connected with drug use affecting individuals in my country could actually be prevented through harm reduction and ensuring favourable drug policies. This way, these individuals could be made to live equally normal lives.
I'm excited to join SSDP's Africa Committee for I believe it will offer a bigger platform to collaborate and generate ideas with like-minded, passionate individuals working to influence drug policies and harm reduction across the continent.
I aspire for an African continent free of the War on Drugs through advocacy for policy changes, decriminalization, and harm reduction. I believe this will positively impact the health of people who use drugs and consequently reduce cases of psychiatric conditions to which several cases of crime have been attributed in my country.
Monalisa Magoche '18
My name is Monalisa Magoche from Zimbabwe. I am 23 years old. I studied honors in Accountancy at the University of Zimbabwe. I grew up in a growth point in Zimbabwe which is called Ngundu in the province of Masvingo. I was raised by my single mom who constantly struggled against all obstacles to send me to school. This gave me the energy and strength to believe in myself and to always fight for what I believe in as well as for the rights of others.
I like researching and I have been volunteering with the Zimbabwe Civil Liberties and Drug Network. Through my research and questionnaires in some parts of Zimbabwe, I managed to note that the people who use and inject drugs in my country are vulnerable to a lot of risks. In my country, the use of drugs is criminalized, and as such poses a huge risk to the health and lives of people who use drugs. From my research, I discovered that the people who use and inject drugs were at a high risk of contracting HIV, AIDS Hepatitis B and Hepatitis C. This risk is exaggerated due to some barriers posed by the criminalization of drugs. Also, because of this risk, many were afraid to even go to health facilities. In light of this, I realized that I have a huge role to play with regard to drug use in my country.
I am a philanthropist. I would like to work with different people from different countries as well as be able to coordinate SSDPers across Africa. This committee will afford me the opportunity to work with people from different countries directly, thus allowing me to learn from their experiences and to apply their approaches in my country.
My goal is to make SSDP Zimbabwe a huge and powerful network and to inspire young people that nothing is impossible. I want to acquire more knowledge in this field so as to broaden my understanding of the issue of drugs. I want to further my studies and venture into the social science or humanities sector since I am a humanitarian. I am a philanthropist; I have a passion for people and I love people. I still feel like accountancy was just a basis for me to have a financial background.
My ambitions are to study Development Studies or Development Economics because I have a passion for people. Having grown up in a struggling family and a country where my people are struck with poverty, hunger and inequalities has given me the drive to change the modus operandi and the status quo of my motherland.
As long as I live, I will strive to make Africa, and Zimbabwe in particular, a better place for all. #AfricaUnite
Check out Part Two of this post to learn about the other members of the committee!