Introducing the SSDP Africa Committee – Part Two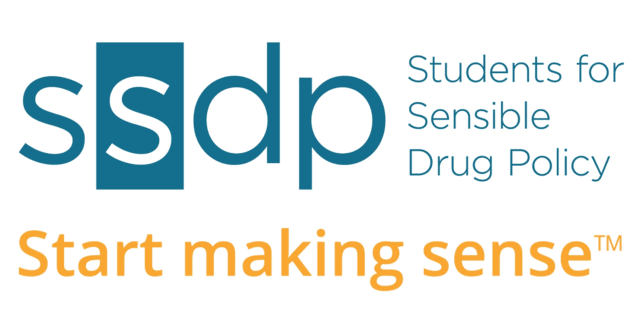 This entry has been published on January 29, 2020 and may be out of date.
This Part Two of "Introducing the SSDP Africa Committee", click here to read Part One.
Students for Sensible Drug Policy is honoured to announce the establishment of the SSDP Africa Committee. As our network is expanding rapidly, committees and structures like this will help make sure everyone's voice is heard. This committee will focus on ensuring the African perspective is represented within the organization, creating a more cohesive structure for the African network and supporting our members on the ground as effectively as possible. You can learn more about the members of the committee below!
McFredericks Edache '19
I was born in Kaduna State, Nigeria, West Africa, but I am indigen of Benue State,Nigeria, West Africa. I had my primary and secondary schooling in Kaduna State, and had exposure to social circles there too. I went to Benue State to acquire university education at Benue State University, Makurdi. Thus, I understand and speak English, Hausa, a native language in Kaduna and Idoma which is a native language in Benue State.
I find my passion for drug policy reform very enthusiastic and worthy of pursuing. I find it as a task that rests upon my shoulders because of the dimension it is assuming which often is unfavorable.
I am excited to join the SSDP Africa Committee because, among other things, it would afford me knowledge of drug policy reforms in other African countries. I can use my experience on the SSDP Africa Committee to make comparisons and ascertain friendly reforms to pursue in Nigeria. I can also use these connections to strengthen countries already enjoying friendlier reforms in terms of drug policy. I am excited because I can add my voice to advocating for policies that will improve the African continent on issues pertaining to drugs. I am excited because I have gone beyond my nation in drug policy and can be a voice to SSDP Africa.
Mubarak Abdulsalam '19
I was born and raised in Nigeria, Western Africa. I was raised with the notion of social development right from childhood. I joined SSDP in August 2019, as a Chapter President of Ahmadu Bello University Zaria Nigeria. My joining was fueled by my passion for drug policy reform owing to my creed as a Public Health Advocate. I see the problem of drug use as a public health challenge, not a criminal justice issue. I believe positive-impact driven policies with compassion and human rights at its centre is the key to solving social burden associated with drug use.
I'm really excited to join the committee, I look forward to teaming up with other Sensible African Intellects in bringing positive reformation to drug policies.
Ewelle Williams '17
I am a Liberian, I completed both my primary and secondary education in Liberia. My parents are both Liberian, I am a Grebo by tribe, which are from a county known in the southeastern part of Liberia as Maryland County. I am a senior student at the United Methodist University, where my SSDP chapter has been actively fighting against the War on Drugs, especially those policies that harm students and youth.
My passion for drug policy reform is very interesting. I am aware that drug policy reform is any proposed change to the way governments respond to the socio-cultural influence on perception of psychoactive substances. Looking at this scenario, I found that the law discriminates and does not support, but punishes people for what they do to themselves. I see that in no way to be a crime worthy of a death sentence. 'The War on Drugs is a War on Us.' We need reform to change our mentality on social justice and injustice. This is what drives my passion toward my advocacy for drug policy reform across the globe.
I am very excited I'm joining this committee because I want to contribute to drug policy reform across the globe, sharing all my ideas and expertise as an activist, to make sure that the War on Drugs is not failing students and young people across the globe.
My goal and my ambition is to make sure that we draft a drug policy reform article to submit to the African Union to change policy across Africa.
This Part Two of "Introducing the SSDP Africa Committee", click here to read Part One.