Join SSDP for the National Drug Policy Reform Seminar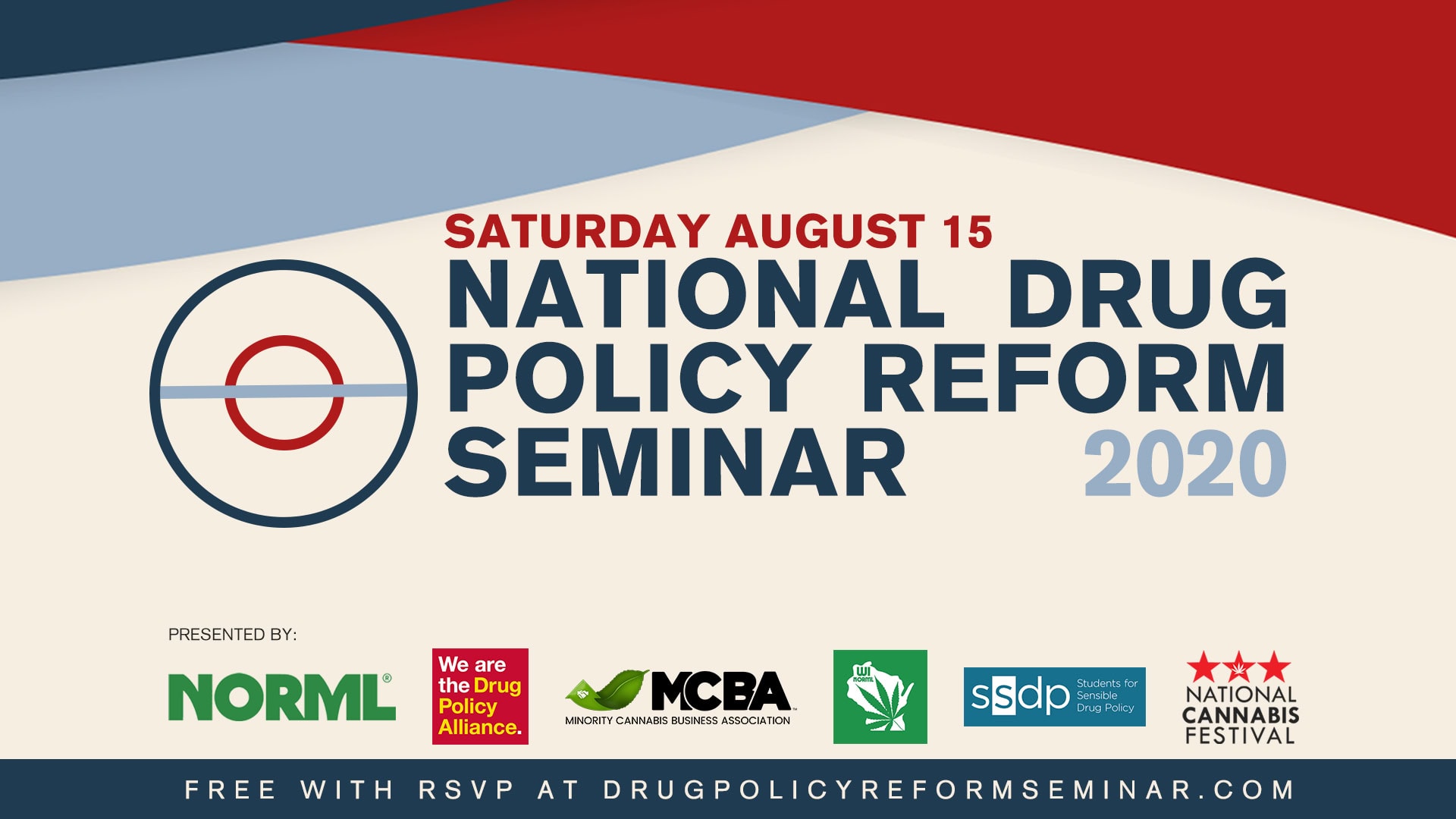 This entry has been published on August 5, 2020 and may be out of date.
Students for Sensible Drug Policy and America's largest cannabis advocacy groups join forces to produce The National Drug Policy Reform Seminar (NDPRS) on Saturday, August 15, 2020. The NDPRS is a free, non-partisan, virtual gathering place for policymakers, experts, and advocates from across the United States to discuss the evolving drug policy landscape and future of cannabis law reform. Timed to take place in the days leading up to the 2020 Democratic and Republican National Conventions, NDPRS provides the next U.S. administration and Congress with recommendations to successfully navigate the evolving cannabis policy landscape. 
NDPRS is presented by NORML, Students for Sensible Drug Policy, Drug Policy Alliance, Minority Cannabis Business Association, Wisconsin NORML, and other movement allies in partnership with the National Cannabis Festival.
The 4-hour seminar includes a series of engaging discussions covering topics including:
The Advocates Behind the MORE Act

The History of Prohibition and the Case for Full Decriminalization

Winning with Marijuana in a Swing State

The Intersection Between Climate Justice and the War on Drugs

How Can a Federal Regulatory Framework Serve as a Foundation for Social Equity?
For more information including discussion topics, speakers, scheduling, and registration visit drugpolicyreformseminar.com.