Meet our newest chapter, SSDP Uganda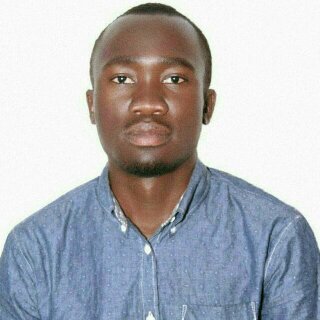 The War on Drugs is a global one, and we cannot end it without supporting work internationally. Will you help us end it by making a gift to our International Activities Fund today?
My name is Nyanda Julius '19 and I am the chapter leader of SSDP Uganda. I'm a Ugandan medical student pursuing a bachelor's degree in medicine and surgery. I'm passionate about global health and humanitarianism with substantial skills in research, community transformation, humanitarian work and leadership. I'm a team player with constructive dialogue skills to foster a common position in an organisation as assigned. 
Goals of SSDP Uganda:
To advocate for policy changes based on justice, liberty, compassion and reason by providing the community with informative and educational information about current policies.

To foster debate and exploration within the community in order to understand the roles that the current drug policies play in the general societal order.

To organise seminars, lectures, and youth information programs on the hazards and disadvantages of uninformed use of drugs.

To promote youth civic engagement as a critical tool in reforming drug policy.

To foster debate in favour of the viable alternative to existing drug policies, such as needle exchange programs, methadone treatment and decriminalisation.
Why we started SSDP Uganda
At medical school, in my psychiatry rotation, I've been able to work with several patients living with mental illnesses who also use drugs, usually taken in hiding due to the unfavourable drug policies in the country. These patients live with diverse forms of psychiatric conditions such as schizophrenia, anxiety, depression, dementia, delirium, hallucinations and delusions. This observation coincided with a tip from a friend, who is a chapter leader in SSDP Nigeria, to start an SSDP chapter. 
The War on Drugs in Uganda
Although Uganda began with a much more relaxed approach towards drug use, lately it started looking at drug use through the lenses of race and immigration. This prompted it to undertake international commitments to fight drug use. This has resulted in today's War on Drugs with all its negative effects on the individuals who use drugs. 
Uganda started criminalising drug use following the international trend with the enactment of the Narcotic Drugs and Psychotic Substances (Control) Act (NDPSA), and has made strides towards being part of this global movement to criminalize the use of drugs.
The NDPSA has a decided penal focus and does not prioritize the welfare of people who use drugs. One of the primary aims of the Act is to encourage punitive international conventions. Along with the criminalisation of trafficking in narcotics drugs and psychotropic substances, the Act also criminalises the possession of these drugs and prescribes heavy penalties such as Uganda shillings 10,000,000 (approx $3,000) or three times the market value of the drug or imprisonment of a minimum of ten years or both. The Act also criminalises acts associated with narcotic drugs such as possession of any pipe or utensils for the illicit use of such drugs; promoting the smoking, inhaling, sniffing or other use of such substances, and owning or occupying any premises used for the cultivation, sale or manufacture of such substances. 
Although the Act makes a measure of provision for the welfare of people who use and inject drugs (PWUIDS) by empowering the Minister of Health to establish rehabilitation centers and allows those convicted to spend part of their period of imprisonment in such rehabilitation centres, these seemingly progressive provisions can only be accessed after one has been convicted and sentenced. Access to these centres is at the discretion of a judicial officer, undermining the agency and rights to health of such people. The fact that there is no provision for participation or inclusion of PWUIDS is not fair. In Uganda overall, the NDPSA conflates support for PWUIDS with the criminal law and health services provided under such a framework are rendered meaningless and effectively inaccessible. 
The criminalisation of drug use has had the effect of limiting the range of medical intervention available and accessible to PWUIDS in both private and public facilities. There is no comprehensive public facility for the provision of public health services to PWUIDS. There is also no treatment available within Uganda for people who use drugs and need critical and urgent medical attention, like opioid substitution therapy. The emphasis on criminal approaches to drug use has discouraged many PWUIDS from seeking even those few medical services which might be available in the public and private health systems. This is because of the threat of being taken to court to answer charges related to drug use upon their recovery.
When enforcing the criminalisation of drug use, the police and other law enforcement agencies use a whole range of legal provisions, even beyond those provisions which have a direct link to drug prohibition (such as 'being a common nuisance' and 'being idle and disorderly') to harass, intimidate, blackmail and extort money from PWUIDS. 
Therefore, in considering criminalisation of drug use, any regulation of drug use should not involve a direct or indirect violation of the rights to life and health of people who use drugs. Uganda needs to adopt a nation-wide policy which would create a legal environment for PWUIDS to access health services relevant for them to enjoy the highest attainable physical and mental health; and would also involve increased state funding to support the legal and public health needs of PWUIDS.
Over the past few months, there has been a heated debate in the Ugandan media about whether Uganda should legalise the growing of cannabis which can be later used by local pharmaceutical companies to create medicinal cannabis products, similar to the system in place in Canada.
With the cabinet directing the Ministry of Health to present comprehensive research on cannabis use in health care and the National Drug Authority asking for cannabis growing to be restricted, the drug policy climate in Uganda remains tumultuous.