Michigan SSDP Chapters Prepare Their Expungement Push at Civic Engagement Conference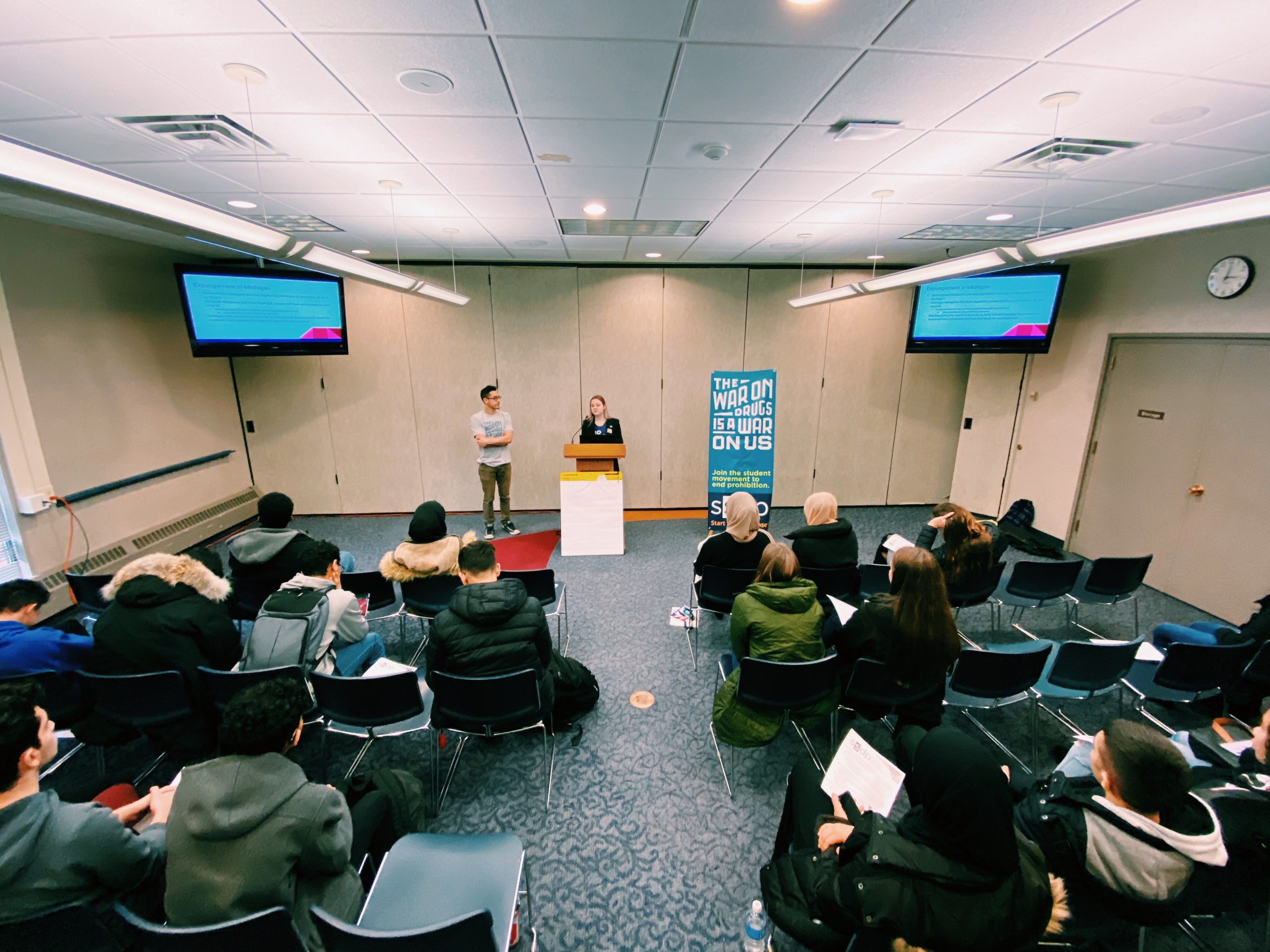 This entry has been published on February 17, 2020 and may be out of date.
Written by: Sarah Noon '18, Oakland Community College SSDP President
Students for Sensible Drug Policy chapters from Oakland Community College and Wayne State University organized and coordinated a breakout session on the topic of sensible drug policy at Michigan Democratic Institution for Civic Engagement's 2020 Student Engagement Conference. Sarah Noon '18, president and founder of OCC SSDP, serves as the policy issue director for Sensible Drug Policy with MDICE. Sergio Brilanti-Martinez '19, VP of OCC SSDP, and President Nicholas Semaan '17 from Wayne State served as speakers at the break out session. Thanks to MDICE for organizing this conference! The conference took place at Henry Ford College, where students from around 6 different colleges attended. The meaning of this conference was to provide an opportunity for students to become civically engaged and to be introduced to the three issues MDICE is bringing to their Michigan lobby day on March 25th. The three issues include higher education funding, sexual assault policy, and sensible drug policy. Michigan SSDP chapters plan to lobby decision-makers about the issue of expungement in the state of Michigan for those with nonviolent drug convictions, especially those charged with possession of marijuana. Recreational marijuana was legalized in the state of Michigan in 2018; however, around 250,000 citizens remain with convictions on their record that block them from receiving jobs, financial aid, healthcare, housing, and more. It is time for Michigan to push for programs that streamline the restoration of rights, automate the expungement process, expand eligibility for record clearance, and provide opportunity for those who have been impacted by the justice system.