SSDP Burundi Hosts First Harm Reduction Event at the Institut Supérieur Islamique de Muyinga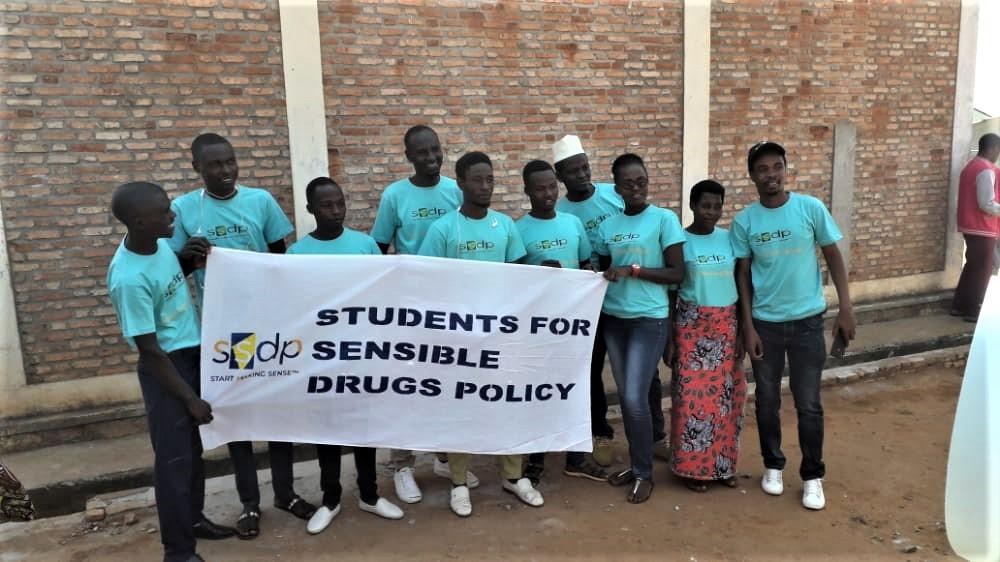 This entry has been published on July 28, 2021 and may be out of date.
Gathering over 60 participants, including educators and government members, SSDP Burundi chapter members successfully delivered a harm reduction focused event, raising awareness on the importance of non-judgmental, non-coercive provision of services to people who use drugs and the communities in which they live.
Presented by chapter leaders Lambert Nduwayezu '20 and Egide Nduwayo '20, the workshop is part of larger efforts to implement life saving services and increase access to drug education in the local community. Burundi advocates will continue their stakeholder engagement initiatives to advance SSDP's mission in the region, particularly through public education.
By the end, participants gained substantive knowledge in harm reduction principles, recognising at the same time the realities of poverty, class, social isolation and other forms of inequality in shaping effective approaches to drug-related harm.
Check our blog regularly to stay up to date with future developments in Burundi and the wider African region. 
To support SSDP's advocacy efforts in hard-to-reach communities, consider donating to our International Fund here.