SSDP Newsletter – July 2021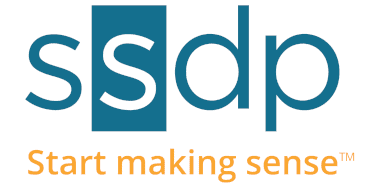 This entry has been published on August 3, 2021 and may be out of date.
Note from Executive Director, Jason Ortiz '08
Hello SSDP! As the new Executive Director of SSDP, I'm excited to share all the amazing work we've been doing over the last few months to pass cannabis laws, create opportunities in the psychedelic space, and continue to lift the voices of those most impacted by the war on drugs. If after reading the inspiring work of our members you would like to contribute by making a gift, you can do so here.
My time at SSDP kicked off with a bang with our SSDP international conference #Sensible2021! The most internationally representative conference to date brought hundreds of students together from across the globe to participate in 3 days of story sharing, victory celebration, deep introspection, and visioning for the future. The team put together an incredible event that generated unstoppable momentum for growing our efforts in 2021 and beyond. No pandemic can stop SSDPers from adapting and persevering!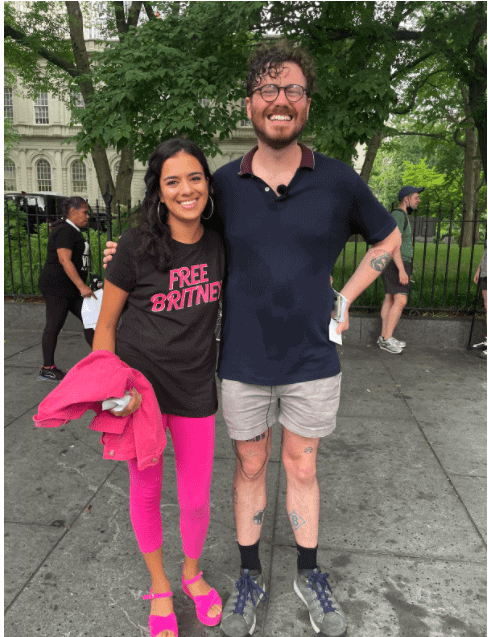 One example of SSDP's local work was our partnership with NO OD NY, a partnership with VOCAL-NY, DPA, and local activist Ryan Carson to pressure governor Cumo to permit the opening of overdose prevention centers in New York State. SSDP Board member and Equity Strategist Oriana Mayorga (pictured left with Ryan Carson) participated in a press conference with NYC Public Advocate Jumane Williams in support of this effort. Huge thanks to Oriana and the Columbia chapters for their leadership in New York!
Our groundbreaking Psychedelic Pipeline has continued to generate excitement and SSDP has been featured on numerous national stages including World Psychedelic Day, the PSYCHED! Conference, and the PsyTech summit.
SSDP has also been very busy growing our international presence and expanding our support for our international chapters. This year we made this dream a reality by becoming an official NGO through the United Nations and EU, and opening SSDP's international office in Vienna, Austria. Our international Executive Director Róisín Downes coordinated and empowered youth-led initiatives at the United Nations Commission on Narcotic Drugs, herself speaking during the official program of the CND!
Our Africa network hosted a leadership summit in Nigeria that solidified relationships with policy-makers and enshrined our organization as a respected drug policy organization in Africa. Thank you to Moronfulu and Roisin for your leadership!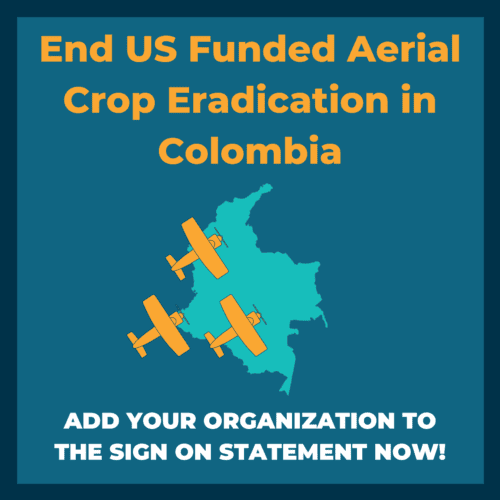 SSDP was part of the team that submitted amicus briefs in cooperation with the ACLU National office to protect student free speech rights, and we were victorious! SSDP continues to be a force in student free speech rights, and we were honored to work with the ACLU on this important case!
SSDP also participated in meetings with the Marijuana Justice Coalition as the rollout of the Cannabis Administration and Opportunity Act, the first full cannabis legalization bill to be introduced by Senate Democratic leadership, and played a strong role in the legalization of cannabis in Connecticut.
From local organizing around overdose prevention, all the way to the UN commission on narcotics and drugs, SSDP has been on the ground empowering youth and impacted communities to take action toward a more sensible world. Below you'll see a number of other victories we've had growing our movement. Help us grow our capacity for change even more by becoming a sustaining member of our Sensible Society.
Thank you all for your continuous support and we look forward to our next edition of the SSDP newsletter when we will be able to share all the creative ways students and youth will be gearing up to a fall semester jam-packed with SSDP action.
And finally, we're hiring! SSDP is seeking a Pacific Region Outreach Coordinator, a New York State Coordinator, and a Communications Manager. Applications will be accepted immediately and reviewed until the position is filled. Apply today!
Action alerts
Stats
3 new job opportunities with SSDP! Apply today.
19 new chapter or Ambassador inquiries submitted
59 chapter members coached by outreach staff
46 ongoing chapter campaigns
17 members joining the inaugural Just Say Know Peer Education Summer Camp
Network highlights
Yusuf Adebisi from SSDP Nigeria won the Princess Diana Award 2021
SSDP Ireland members met with Minister for Children, Equality, Disability, Integration and Youth
SSDP New Zealand provided suggestions to the New Zealand Drug Checking Bill, looking to expand the methods of testing for accessibility
SSDP University College London got funded to hold Just Say Know workshops for refugees and asylum seekers
SSDP Newcastle had harm reduction enshrined in their university drug policy & the university hired a full time staff member dedicated to harm reduction
SSDP Nigeria participated in and presented at a CSO-Parliamentary Stakeholders Roundtable on Effective Drug Control in Nigeria
SSDP Zimbabwe held a workshop for young women about Women Who Use and Inject Drugs for Support. Don't Punish
SSDP University of Calabar held a stakeholder meeting "Who Will End the Drug War?" where they developed a White Paper on the roles of young people, journalists, civil society organisations, health practitioners and law makers in ending the drug war
SSDP Liberia held an event showing testimonials from female incarcerated drug users for Support. Don't Punish
SSDP Sierra Leone held a Support. Don't Punish demonstration with the Institute for Drug Control and Human Security
SSDP Bristol spoke at a debate at the Labour Campaign for Drug Policy Reform
SSDP in the news
From the blog
Upcoming events and days of action
These events include those which are hosted by SSDP, SSDP International, SSDP chapters, or in which we are partners or co-hosts, or feature an SSDP member as a speaker. If your chapter is hosting an event that you'd like listed, please let your SSDP team member know. Check the "Member Benefits" section for event discount codes! See our Events Calendar for more events and days of action.
Recommended reading and resources
Member Benefits
Jobs and opportunities