Start making plans to attend #Sensible2020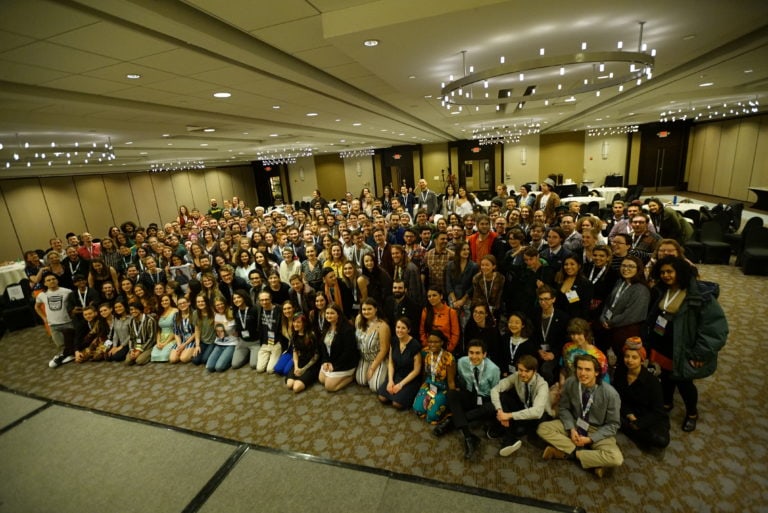 It's the time of year to start making plans for #Sensible2020: The Young People's Drug Policy Conference and Lobby Day and early bird registration is now open! 
We know that attending conferences can be expensive, so we want to make sure you know about the many ways you can make it more affordable. 
SPEND YOUR CAT POINTS
Current SSDP chapter members can use their CAT (Chapter Activity Tracker) Points to register and reserve lodging for the conference. Members traveling from outside of the U.S. are eligible to apply for travel reimbursement funds. 
REGISTRATION
Registration scholarships will be awarded at a ratio of 1 CAT point to $1 (so, 225 CAT points for one chapter member registration at the early bird rate, 100 CAT points for a $100 discount on registration, etc.) and will reflect the early bird/regular registration prices.
LODGING
Spaces in shared hotel rooms will be available for 130 points per person for a 3-night stay (checking in Friday, March 27, checking out Monday, March 30).
TIMELINE
All CAT point transactions must be made by Friday, February 28, 2020. However, we strongly encourage you to make these arrangements by the end of January so that you can be sure you have a spot in a shared hotel room before they all fill up, and so that you can book your travel as cheaply as possible (flights get more expensive the closer you book to your departure date).  
HOW TO SPEND YOUR CAT POINTS
In order to spend your CAT points on conference expenses, you need to have submitted an up-to-date chapter roster and not have any remaining CAT point debt. Once you have met those two conditions, you may contact your U.S. Movement Building Fellow, Global Program Coordinator, or send an email to outreach@ssdp.org. Be prepared to send the full names and email addresses of those from your chapter who plan to use CAT points for registration and/or lodging. Your SSDP staff member will handle lodging confirmations on their end, and they will create a discount code that you can use to complete your registration. 
If you have questions about how to log points or aren't sure if your chapter has a CAT account, please contact your U.S. Movement Building Fellow or Global Program Coordinator. 
OTHER WAYS TO GET TO THE CONFERENCE
Of course, using your CAT points is just one way to make your trip to the conference possible. For guidance on getting to #Sensible2020 on your school's dime, to learn about how to apply for additional scholarships and for other fundraising ideas, check out our tips here.
Can't wait to see you in Baltimore!