This is the last week to apply for #Sensible2020 scholarships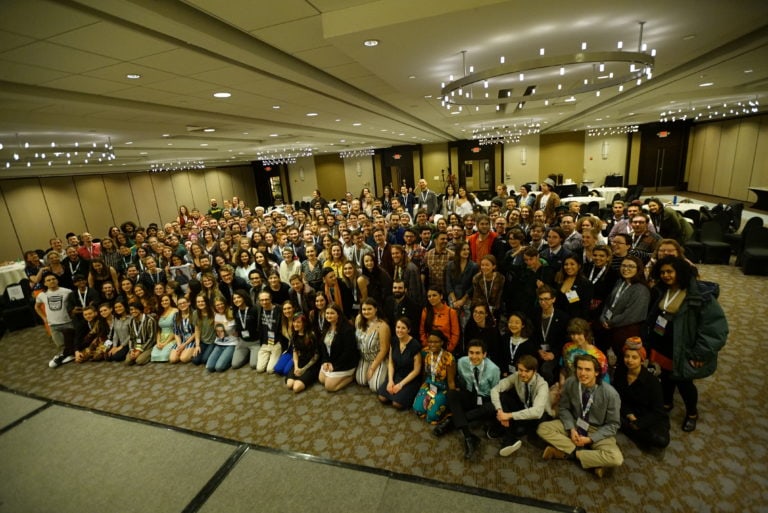 This entry has been published on February 3, 2020 and may be out of date.
Looking for additional ways to finance your trip to #Sensible2020: The Young People's Drug Policy Conference? There is one week left to apply for conference scholarships! In addition to using your Chapter Activity Tracker (CAT) points to cover registration and lodging, there are three scholarship funds for which you can apply:
Intersectionality Committee Scholarship

– Students for Sensible Drug Policy's Intersectionality Committee is a collaborative committee comprised of SSDP Board, staff, and community members. Committee membership is open to anyone committed to ending the War on Drugs, ending the criminalization of people of color, and ending systemic oppression. SSDP's Intersectionality Committee seeks to ensure SSDP builds an inclusive movement that centers the lived experiences of those most marginalized by the War on Drugs and empower folks who are directly impacted.

Apply for the scholarship here

.

Daniel Jabbour '07 Memorial Scholarship

– Daniel Jabbour '07, an SSDP all-star alumnus, passed away in April of 2014. To honor and remember him, SSDP created the Daniel JabbourMemorial Scholarship Fund to help send outstanding activists to SSDP conferences. Daniel's driving passions in drug policy reform, psychedelics, and harm reduction led him to found the San Francisco Psychedelic Society. This scholarship will be awarded to someone who has exhibited their dedication to education and policy reform around psychedelics and/or harm reduction.

Apply for the scholarship here

.

International Scholarship

– This scholarship fund aids non-US SSDP members to attend the conference. The international network has grown rapidly over the last year and we hope to bring a diverse and representative group of people from our network to the conference.  Expenses that this fund is intended for include, but are not limited to: international flights, visa application fees, additional lodging costs, additional transport. This scholarship will be awarded to members of the international network whose activities have had significant impact in their communities. Preference will be given to those from the global south and those who have not previously attended an SSDP Conference.

Apply for the scholarship here.
The deadline to apply for these scholarships is Friday, February 7th. If you're going to use CAT points to cover your lodging and conference registration, all CAT point transactions must be made by Friday, February 28, 2020.
And if you're not eligible to apply for any of these scholarship funds and you're not able to use your chapter's CAT points to help with the costs, check out this full list of the ways you can attend #Sensible2020 as cheaply as possible.