Tune into the SSDP Awards Ceremony and Congress results tomorrow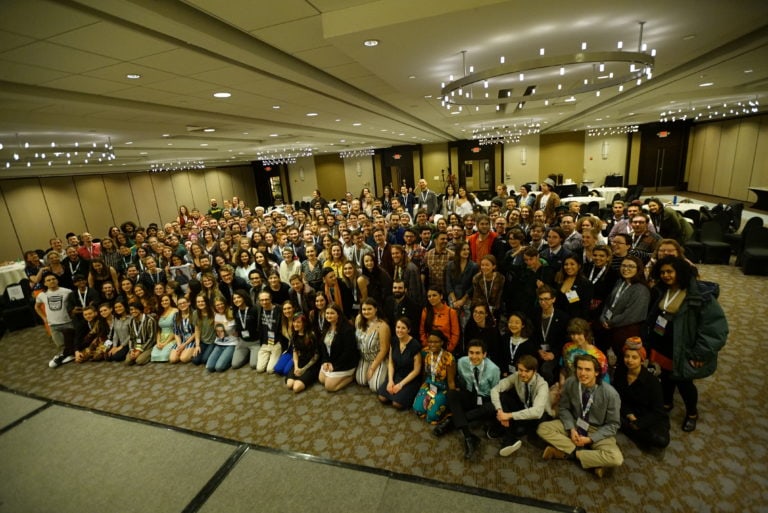 This entry has been published on March 27, 2020 and may be out of date.
If not for the global COVID-19 pandemic, we would be in Baltimore right now for #Sensible2020: The Young People's Drug Policy Conference. While we're saddened to not be able to convene in person, we're excited to invite you all to a few opportunities for virtual engagement today and tomorrow, we hope you'll join us! 
Each year at our conference, Students for Sensible Drug Policy holds our annual Congress, where chapters and alumni vote to elect new student and youth members to the Board of Directors and vote on resolutions. Because we cannot gather in person, we are holding Congress online. 
Voting is open now and will close at 12:00 pm EDT on Saturday, March 28th. Please remember to vote! Ballots have been sent via email to all active SSDP chapter leaders, ambassadors, and members of the Alumni Association. If you are having trouble finding the link to your ballot, please email congress@ssdp.org.
This year, we will be announcing the results of Congress live on our Youtube channel at 5:00 pm EDT on Saturday, March 28th. We will be presenting this year's awards on our Youtube Channel and hosting a watch party on our SSDP Facebook page around 4:00pm EDT tomorrow. To read more about this year's award nominees, check out this blog post.
Additionally, since we won't be able to gather in person, we are inviting our community to participate in 1:1 facilitated networking via Icebreaker today at 7:00 pm EDT and next Saturday, April 4th at 2:00pm EDT for folks to be able to get together virtually using this link. 
See you at the watch party tomorrow!
P.S. Our redesigned annual conference, #Sensible2020: The Virtual Drug Policy Conference will be held on May 1st-3rd. We will be announcing the programming in the coming weeks!