Hear what our members say about the Psychedelic Career Pipeline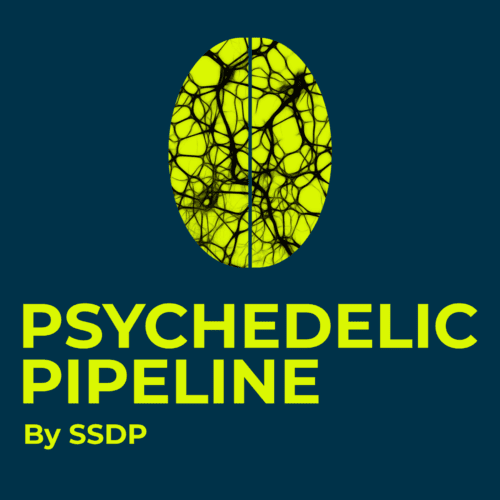 This entry has been published on December 22, 2020 and may be out of date.
This year, Students for Sensible Drug Policy implemented our Psychedelic Pipeline Career Development Program as the first formal pathway for people interested in working in the psychedelic field to connect to professionals in the field with similar values, gain access to unique learning and training opportunities, and ultimately become leaders in the field of psychedelics. 
The SSDP Psychedelic Pipeline provides quality mentorship, training, scholarship funds, and career development opportunities, with a deliberate focus on providing access to people of color. The Pipeline also provides resources for members interested in all aspects of the field, including professional skill sets beyond therapy and research that are necessary for the field to develop and thrive. 
Hear what our students have to say about the Pipeline:
"Before the mentorship, I felt very isolated in my pursuit of knowledge around psychedelics and becoming a practitioner of psychedelic-assisted therapy. Few clinical supervisors or mentors knew much about these topics and/or were not always comfortable speaking with me regarding them. This mentorship has opened a gateway to learning as I have been able to explore psychedelics in a more supported and intentional way." – Nick Chmura '19, SSDP Cleveland Ambassador 
"The Psychedelic Pipeline has provided me with guidance I wouldn't be able to find anywhere else. As one example, I wasn't aware of how carefully I need to understand who is doing what research and for what purposes. My mentor has been able to show me that not everyone in the research field may have the same intentions or values I do and that I need to be more cognizant of where I choose to attend school and who I decide to eventually work with." – Vanessa Grifford, '19, SSDP at Arizona State University
"I'm very grateful that I was able to find a mentor that has an understanding of both psychedelics as a potential modality for healing and also understands the need for continued advocacy for harm reduction for people who use drugs and oppressed groups broadly. It has been wonderful getting to know someone that has a lot more experience doing the work that I am relatively new in and receiving perspective of what to expect in the years to come for my career." –Yarelix Estrada '18 Alumni, SSDP Johns Hopkins University
SSDP is uniquely positioned as a leadership development and drug policy reform organization. While we help develop leaders like Nick, Vanessa, and Yarelix, we are also preparing for a world in which there will be safe access to psychedelics to aid in the treatment of mental health disorders such as depression, anxiety, substance use disorder, and PTSD. We need your support to continue to provide this unique career development program.
Make a gift today, and your impact toward preparing and mentoring brilliant young leaders to work in the psychedelic field will be doubled, thanks to the generous lead of the staunchest SSDP supporters. Donate $25 or more and you'll be entered to win one of three Dip Devices EVRI Starter Packs. Will you support our Psychedelic Career Pipeline?