Students for Sensible Drug Policy and Vital Strategies Announces North Carolina Youth Overdose Prevention Initiative Fellows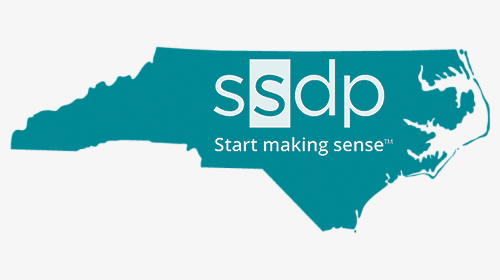 This entry has been published on May 17, 2023 and may be out of date.
FOR IMMEDIATE RELEASE:
May 17 , 2023
Media Contact:
Jason Ortiz, SSDP jason@ssdp.org; 860-639-8101
Tony Newman, Vital Strategies  tnewman@vitalstrategies.org; 646-335-5384
Students for Sensible Drug Policy and Vital Strategies Announces North Carolina Youth Overdose Prevention Initiative Fellows
With Overdose Rising Rapidly Among Youth and Communities of Color, Six Fellows Across State to Create Harm Reduction Resources and Materials and Coordinated Days of Action  
(North Carolina) – The overdose crisis in the United States has continued to worsen, with nearly 108,000 lives lost to overdose last year alone. North Carolina has seen a substantial increase in fatal overdose, especially among communities of color. According to the North Carolina Department of Health and Human Services, overall overdose deaths have increased by over 72% since 2019, with incidents of fatal overdose drastically increasing by 139% in Black communities and 117% in Indigenous communities over a two-year period. What's more, rates of teen overdose deaths in the United States nearly doubled from 2010 to 2020, and increased by another 20% in 2021.
This month, the national youth-led grassroots network Students for Sensible Drug Policy announced the launch of the Youth Overdose Prevention Fellowship in North Carolina. During this six-month program, selected youth fellows will provide harm reduction education and advocate for accessible, evidence-based drug policies, especially among young people from Black, Indigenous, Latinx, and other communities of color.
"Students for Sensible Drug Policy is the nation's go-to student-led organization for honest drug education that can begin to address the impact overdose has had on our youth." Said Jason Ortiz, Students for Sensible Drug Policy Executive Director. "We are especially proud to begin this much-needed program in the great state of North Carolina with six of the nation's best and brightest young leaders who will bring incalculable benefits to communities across the state."
Six students and young adults from across North Carolina will participate in this program, which began in May. Black, Indigenous, and Latinx young adults with an interest in drug policy reform, along with those directly impacted by the war on drugs, were prioritized during the selection process. The Youth Overdose Prevention Fellowship members include:
Kaya Littleturtle Clark – Hoke County/Lumbee Tribe
Tyaire Adams – Residential Hall Assistant, NC Central, Durham
Austin Smith – Recreation Aide with the City of Raleigh, Raleigh
Courtney Benson – UNC Nursing Student, Charlotte
Kimberly Mebane – Masters of Social Work, North Carolina Agricultural & Technical University at Greensboro, Greensboro
Josahandy Avila – Saint Augustine's University Student, Garner
In the United States, teens and young adults have experienced an exponential increase in overdose deaths, underscoring the importance of youth overdose prevention efforts. Fellows will participate in trainings and workshops on harm reduction and community organizing. In addition to these workshops and bi-weekly sessions, each fellow will organize a local event for International Overdose Awareness Day in August. As part of their overall portfolio, the selected fellows will create culturally-relevant content about harm reduction, submit op-eds, and engage local media outlets in discussions about youth overdose prevention efforts.
The selected advocates will also educate elected officials in North Carolina about youth overdose prevention as part of a legislative education day at the state's Capitol.
This project is funded by the Vital Strategies Overdose Prevention Program, which is working to advance evidence-based overdose prevention initiatives across seven U.S. states.
"Young people are losing friends and loved ones to the overdose crisis at historic rates, particularly in Indigenous and Black communities in North Carolina. We are excited to provide opportunities to students and young people across the state to help craft a more effective narrative that resonates with highly impacted communities to implement overdose prevention interventions and messaging," said Kat Humphries, Technical Advisor, Overdose Prevention Program.
To learn more about The Youth Overdose Prevention Fellowship, please visit this link.
###
About Students for Sensible Drug Policy
Students for Sensible Drug Policy (SSDP) is the largest national youth-led network dedicated to ending the War on Drugs. At its heart, SSDP is a grassroots organization, led by a Board of Directors primarily elected by and from our student and youth members. SSDP brings young people of all political and ideological orientations together to have honest conversations about drugs and drug policy. They create change by providing a platform where members collaborate, communicate, share resources with, and coach each other to generate policy change, deliver honest drug education, and promote harm reduction. Founded in 1998, SSDP is comprised of thousands of members in hundreds of communities around the United States.
About Vital Strategies   
Vital Strategies is a global health organization that believes every person should be protected by a strong public health system. Our overdose prevention program works to strengthen and scale up evidence-based, data-driven policies and interventions to create equitable and sustainable reductions in overdose deaths. Work across seven U.S. States is supported by funding from the Bloomberg Philanthropies Overdose Prevention Initiative, launched in 2018, and by targeted investments from other partners.
Learn more at
https://www.vitalstrategies.org/programs/overdose-prevention/ 
Link to the press release: 
Youth Overdose Prevention Initiative Fellows Announced in North Carolina (vitalstrategies.org)