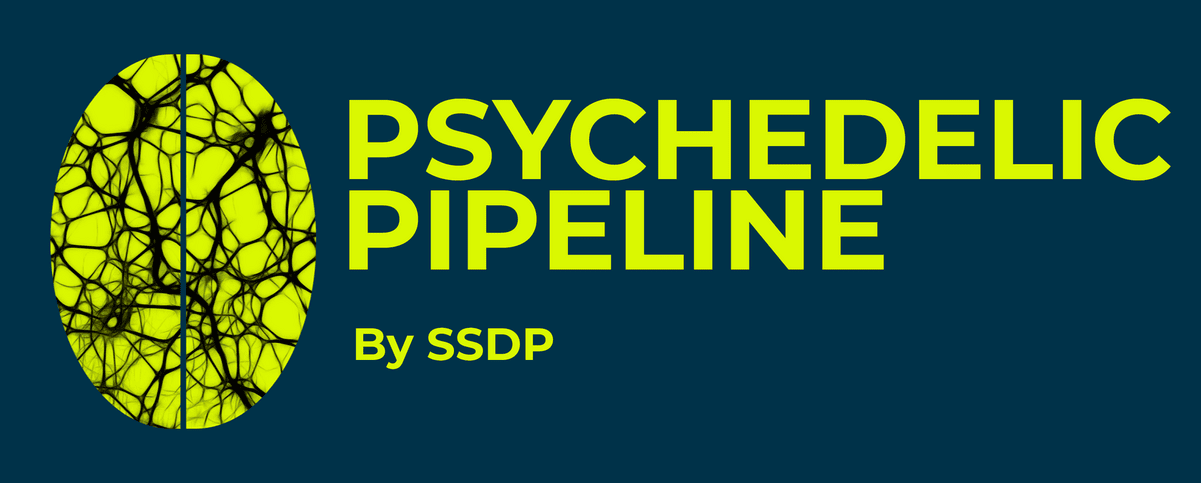 SSDP PSYCHEDELIC CAREER DEVELOPMENT PIPELINE
Students for Sensible Drug Policy has partnered with key stakeholders to develop the Psychedelic Pipeline as a global network to connect SSDP members and alumni who are interested in working with psychedelic medicines to quality training, scholarship funds, and career development opportunities, with a deliberate focus on providing access to people of color.
SSDP's Psychedelic Career Development Pipeline is the first formal pathway for young people interested in working in the psychedelic field to become connected. The pipeline provides resources for members interested in all aspects of the field, to include professional skill sets beyond therapy and research that are necessary for the field to develop and thrive. A generous grant from the Threshold Foundation initially partially funded the mentorship component of this project.
Due to the illegal status of psychedelics, the public lacks knowledge about how to use these promising substances safely or therapeutically. Until SSDP and our allies end prohibition and lead large-scale public health campaigns, reducing the risk and maximizing the benefit of psychedelic drug use necessitates a peer-based, underground delivery model to both inform and support people who choose to use psychedelics. While programs such as our proprietary Just Say Know peer drug education program can deliver information, integration support services are already lacking and most experts predict the demand for therapists will far outpace supply when drugs such as MDMA and psilocybin become legal for therapeutic purposes.
GETTING INVOLVED

If you are an SSDP member, live in the United States, and are interested in getting involved in the Psychedelic Pipeline, please complete this form so we can continue to meet the needs of SSDPers as we develop the program. If you have any questions, please reach out to the Psychedelic Pipeline Program Director, Gina Giorgio at gina@ssdp.org.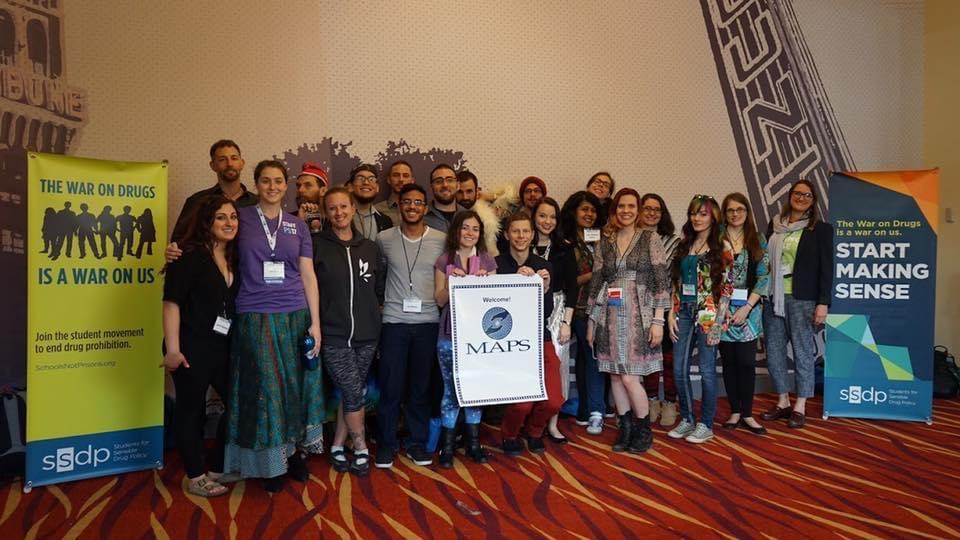 Psychedelic-assisted therapy and psychedelic research are the two most established career paths related to psychedelic science; however, they are far from the only relevant skill sets. If MDMA and psilocybin become legal for therapeutic purposes as many are forecasting, and if interest in psychedelic-related work continues to grow, professionals from diverse disciplines will be needed to support the expanding infrastructure.
Categories of mentorship outside of research and therapy include policy, communications, harm reduction, technical systems, program development, and event planning. This list is not exhaustive, and SSDP encourages anyone to apply who has a skill set—or intends to develop a skill set—they see as beneficial to furthering psychedelic medicine.
Why apply to be a mentor?
Mentors will benefit from the program by getting connected to hard-working, passionate, and intelligent young people from all over the globe who are eager to learn from them. Research shows that mentoring is positively associated with job satisfaction, job performance and career success for mentors¹. Your mentee could become someone who collaborates with you on a research project, helps you with your website, or can serve as an intern, research assistant, or employee in the future. By participating in the mentorship program, you will help pave the way for the future of this growing field. As SSDP is growing internationally, we encourage mentors from around the world to apply.
While I believe the mentee I work with has benefitted in clarifying his path forward, I have also benefited by observing and reflecting on his processing
Great opportunity to connect with those passionate about this field and a two-way learning experience to get perspectives and philosophies that educate and bridge this work across industries, generations, and backgrounds. A true opportunity to be of services to the psychedelic renaissance and learn from / help positive mold the future of this community.
It's an incredible opportunity to help shape the future leaders in the field of psychedelic therapy and research. As the field of psychedelics continues to grow, there will be more opportunities and needs for passionate individuals from a variety of backgrounds and I'm honored to play my part in helping to connect these individuals with their calling through the Psychedelic Pipeline Career Mentorship Program.
Why apply to be a mentee?
Mentees will benefit from the program by getting connected to professionals in the field from all over the globe who are doing research, preparing to become psychedelic-assisted therapists, running integration groups, doing advocacy and policy work, and much more. Additionally, becoming a mentee may lead to collaboration on research projects, internships, and future employment.
Please note mentee applications will be limited to SSDP members and alumni living in the United States. If you wish to become an SSDP member, ambassador, or to start a local chapter, please read this for more information. Mentees from chapters outside the US are encouraged to apply, but do make sure you contact Gina Giorgio at gina@ssdp.org to establish proof of your membership.
The Mentorship program has offered me plenty of opportunities in the burgeoning space of psychedelics. Because of it, I have made substantial progress towards identifying and accomplishing my goals as well as growing my professional network.
Before the mentorship, I felt very isolated in my pursuit of knowledge around psychedelics and becoming a practitioner of psychedelic assisted therapy. Few clinical supervisors or mentors knew much about these topics and/or were not always comfortable speaking with me regarding them. This mentorship has opened a gateway to learning as I have been able to explore psychedelics in a more supported and intentional way
The Psychedelic Pipeline has provided me with guidance I wouldn't be able to find anywhere else. As one example, I wasn't aware of how carefully I need to understand who is doing what research and for what purposes. My mentor has been able to show me that not everyone in the research field may have the same intentions or values I do and that I need to be more cognizant of where I choose to attend school and who I decide to eventually work with
I'm very grateful that I was able to find a mentor that has an understanding of both psychedelics as a potential modality for healing and also understands the need for continued advocacy for harm reduction for people who use drugs and oppressed groups broadly. It has been wonderful getting to know someone that has a lot more experience doing the work that I am relatively new in and receiving perspective of what to expect in the years to come for my career.
I have found it nice to have a mentor with whom I can discuss the nuances of the professional aspect of this field. Not many people can relate to starting a career in the psychedelic space and it's nice to be able to cover some aspects and receive guidance on things that others would not understand.
The Psychedelic Pipeline will connect you with a mentor who is interested in YOU and developing YOUR interests. Proper mentorship is the bedrock of any successful career and interest.
Diversity and Inclusion
One area of pressing concern in psychedelic science is that of diversity. As the field now stands, people of color are not adequately represented in training, conferences, and studies. We are concerned that there won't be enough therapists of color who can work to heal the trauma of racism that people of color face on a daily basis, much of which is interconnected with the War on Drugs. The pipeline provides a strong opportunity to shift this narrative, and SSDP strongly encourages people of color and all individuals of marginalized communities to engage and help build a diverse future of equal access and opportunity.
If fully funded, the pipeline will also include a scholarship program that will provide opportunities for SSDP members and alumni to obtain funding that can be used to assist with costs of training, attending conferences, and other related career development expenses our members may face as they complete their training to become psychedelic-assisted therapists and researchers. This scholarship component of the pipeline will focus primarily on providing access to people of color, people from marginalized communities, and people directly impacted or harmed by the War on Drugs.
The final phase and long-term goal of the pipeline will be to work with existing clinics, research teams, and training programs to develop a formal training consortium that will create robust and comprehensive training opportunities for our members and alumni to meet training requirements such as clinical hours for the completion of a degree or other related training and academic program.
SSDP is grateful to all of our partners who believe in the work of the Psychedelic Pipeline!
We are replacing the disastrous war on drugs with policies rooted in evidence, compassion, and human rights.
View the latest blogs from our contributors!