Luis Montoya moving on to new position at Next Distro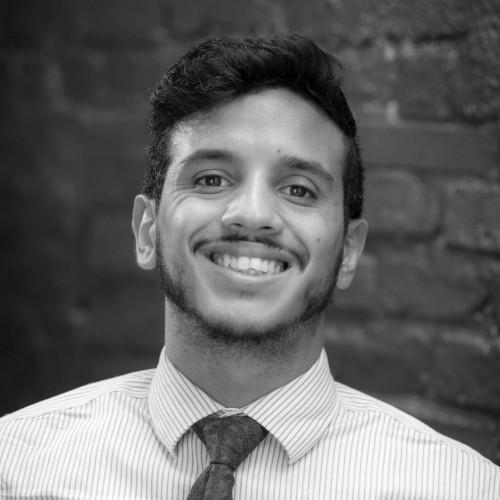 SSDP is proud to announce that our very own Operations Director Luis Montoya will be moving on up to become Next Distro's new team member!
Luis will continue working with his passion for harm reduction in his new role and we could not be prouder to see him advance his career and build the movement for people who use drugs in all new ways.
Luis is dedicated to creating a world where people who use drugs are understood, properly supported, and thriving and we are confident he will excel in this new role.
Luis studied Psychology at Florida International University (FIU)  in Miami, FL from 2012-2017. Before joining SSDP staff, he worked at the FIU Green Library, first as a student assistant, then as a guest services attendant. Luis began his activism at Students for Sensible Drug Policy. In the spring semester of 2016, he joined SSDP at Florida International University and was elected chapter president in May of 2016. During his term as president, he focused on raising awareness around the growing opioid epidemic, naloxone access, and campaigning for Amendment 2 (Medical Marijuana in Florida). He was elected to the Board of Directors in March of 2017, and he joined SSDP staff in June of 2017.
In 2020 Luis served as interim Co-Executive Director, helping to shape SSDP through a difficult time in our organization's history. Because of his strength and commitment to our community, SSDP was able to weather internal conflict and a Covid pandemic and come out of the storm strong and even more focused on making sure harm reduction was at the forefront of SSDP's community and policy efforts.
Luis became SSDP's Operations Director in 2021. He mentored our Outreach Team to align the resources, training, campaign, and other support development with the needs of our chapter members on the ground  at over 80 colleges and universities.
Luis's legacy of harm reduction will live on through SSDP's newly launched North Carolina Harm Reduction Fellowship. Due to Luis's dedication to this program, SSDP will be empowering and training 6 new harm reduction fellows across the state of North Carolina with a focus on Black, Latine, and Native communities. This will dramatically increase SSDP's ability to support communities of color with access to community resources that can help reduce youth overdose. 
In addition to a prolific professional career, Luis has been a friend and mentor to so many in SSDP. He is a great husband to fellow SSDP Alum Kat Humphries Montoya and Latinxs across the network have looked up to him as a role model of what it means to be a true drug policy advocate, a friend to people who use drugs, and a confident and caring man. Students for Sensible Drug Policy members, Alumni and Allies all owe Luis an eternal debt of gratitude for all he has done for our organization and for all of our communities. He will be missed on the front lines of the student movement to to end the war on our communities but the movement for harm reduction for all has gained an organizing titan capable of bringing his expertise, persistence and compassion to those who need it most, and for that we are grateful and excited to continue working with Luis on ever greater and more impactful projects. Thank you for all you've done Luis, and congratulations on all the great work you're about to do!