Psychedelic Renaissance in North Carolina: SSDP's Gina Giorgio and Jeremy Sharp at the Forefront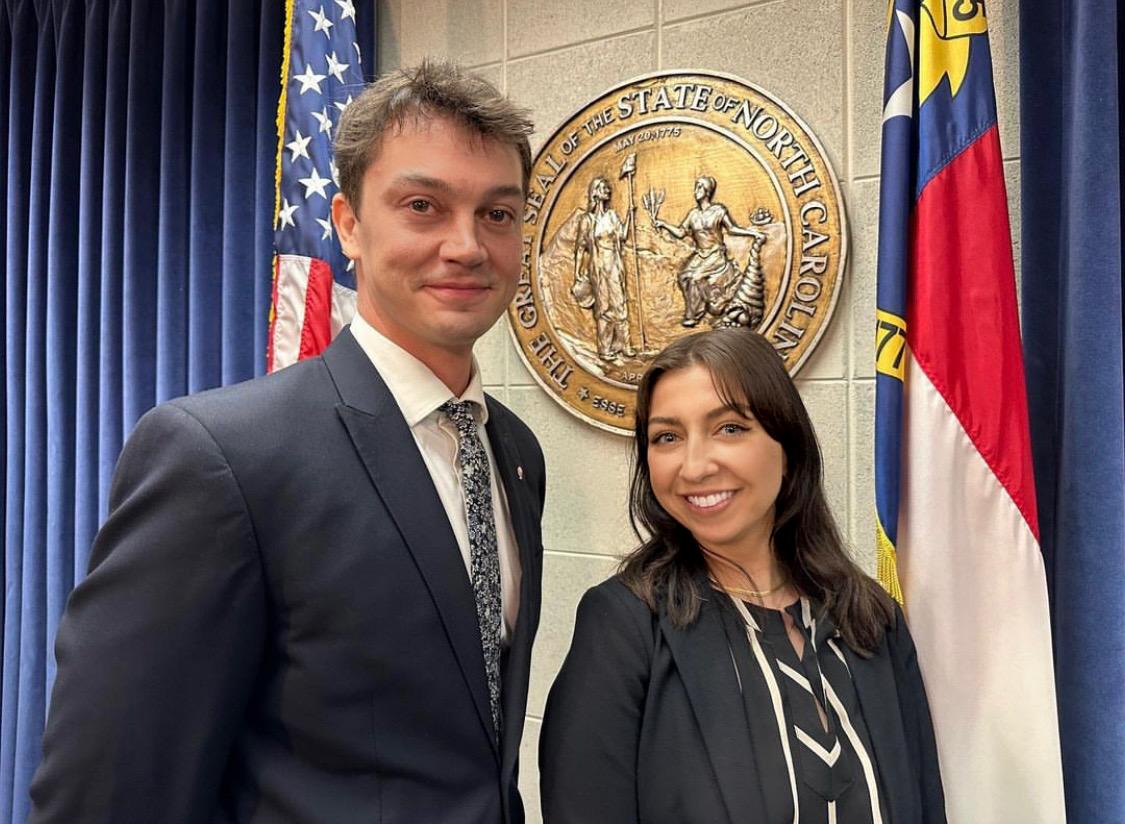 Psychedelic Renaissance in North Carolina: SSDP's Gina Giorgio and Jeremy Sharp at the Forefront
By: Gina Giorgio, SSDP Psychedelic Pipeline Program Director
In January 2022, I approached Jeremy Sharp, my colleague at Students for Sensible Drug Policy (SSDP) with an idea that took us both on a significant journey. Inspired by the work of Dr. Vilmarie Fraguada Narloch and Jean Lacy in Illinois and Sam Chapman in Oregon, I sought to bring psychedelic legislative change to North Carolina, even though I had no previous policy experience. Our shared vision was to push for responsible and meaningful MDMA and psilocybin research, recognizing the profound therapeutic potential these substances could hold. If Texas, Connecticut (where I grew up), and Missouri could do it, why not North Carolina?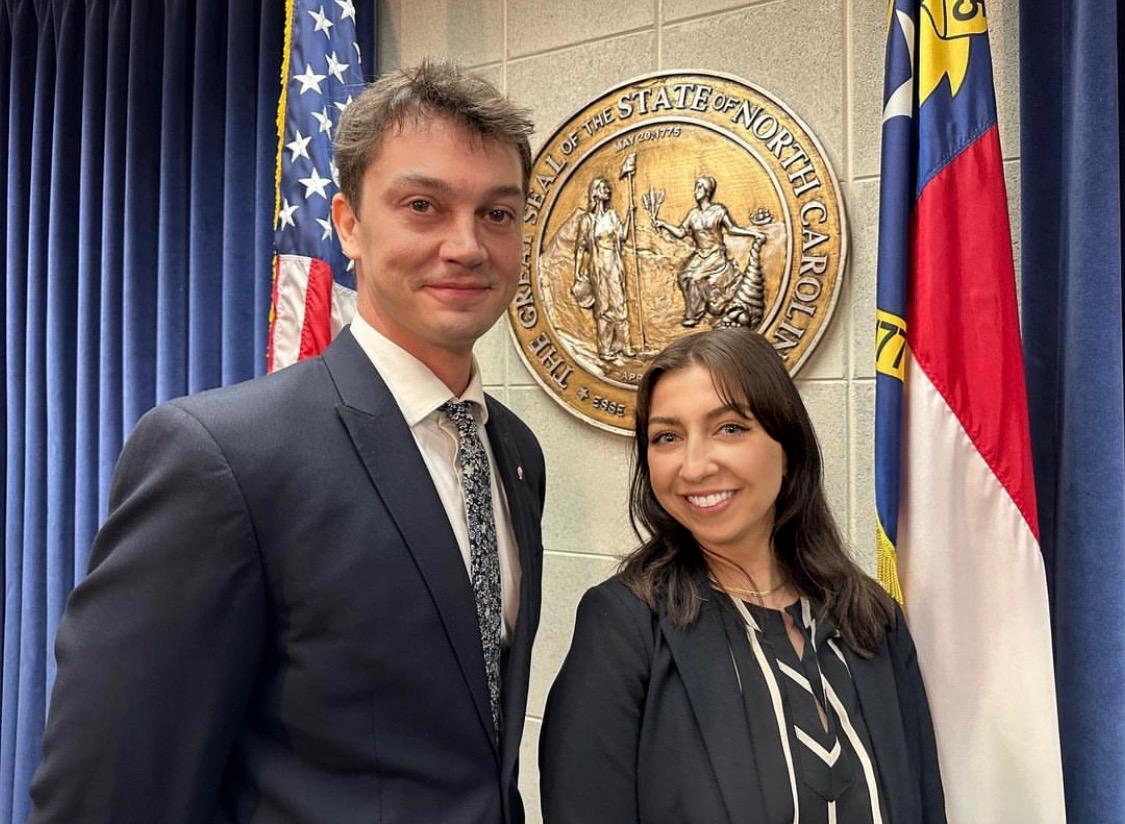 We started by developing materials and drafting a policy proposal, diving deep into the research, the legal considerations, and the potential societal impact. We looked to Texas as our political and social model, considering the strides they had made and the research populations they were advocating for. We then moved to engage with key stakeholders, and it was invigorating to find that our passion was met with interest and enthusiasm. Researchers and therapists all the way from Waynesville to Raleigh and everywhere in between were all keen to support this legislative effort.
Jeremy and I made our way to Raleigh in March 2022 and again in May, advocating for our cause, explaining our research proposal, and dispelling misconceptions about psychedelic medicine. Although we were met with a lot of skepticism, we knew it was only time before we found a legislator who recognized the benefit these substances could have for North Carolinians, and, for lack of a better term, was willing to go out on a limb for this type of research.
One of our most significant milestones came in December 2022, when Rep. John Autry (D-100) agreed to sponsor our bill, an initiative we've fondly dubbed as a coalition around 'The Breakthrough Therapies Research and Advisory Act'. This piece of legislation, if enacted, will allocate $5.4M to support two important psychedelic medicine studies in our state, one for MDMA and one for psilocybin. Rep. Autry's support was inspired by personal testimonials from his constituents, highlighting the power of individual voices in driving policy changes. From there, Rep. Autry was directed to Cohoba, a BIPOC-led mental health service organization, the Pearl Psychedelic Institute, and then to us.
As a newly forming coalition, we rang in the new year by solidifying the North Carolina Psychedelic Policy Coalition. Our coalition's growth was astounding, starting from a few dedicated individuals and swelling to over 50 members, comprising professionals from diverse fields and patients who have experienced the potential of these therapies.
In March 2023, we were ecstatic to find more allies when Republican Sponsors Rep. Chesser, Rep. Sasser, and Rep. Goodwin added their support, which Rep. Autry and veteran Jonathan Lubecky can be credited for getting on board. That same month, we had the opportunity to speak with Queen City News, CBS 17, Marijuana Moment, and more, bringing greater visibility to our work.
The coalition organized a lobby day and a press conference in Raleigh on April 4th, 2023, a day I remember filled with hope and anticipation. It was humbling to see the widespread support we received, with more people recognizing the transformative potential of psychedelic medicine. A topic that was once highly stigmatized in the North Carolina General Assembly, and of course sometimes still is, was met with this time with empathy and understanding. After the lobby day, over 15 Representatives co-sponsored HB727.
I am now pleased to say that on May 16th, 2023, we had a momentous victory when our bill unanimously advanced through the Health House Committee. This achievement filled us with immense gratitude and hope, but also reinforced the responsibility we had taken on. Though we have made great strides, the bill must still pass through the Appropriations Committee and the Senate.
This journey, though challenging, has been one of the most fulfilling experiences of my professional life. I'm proud to be advocating for a cause I deeply believe in and am connected to, alongside a team of passionate and dedicated individuals who know the life-changing benefits this can have for people of all walks of life. I'm immensely excited to continue pushing boundaries, breaking down barriers, and making responsible psychedelic research and access a reality in North Carolina, the state I have been pleased to call home.
To learn more and stay up to date, please visit https://healingpolicy.org/.
---