California State University Long Beach: SSDP Strengthens California Network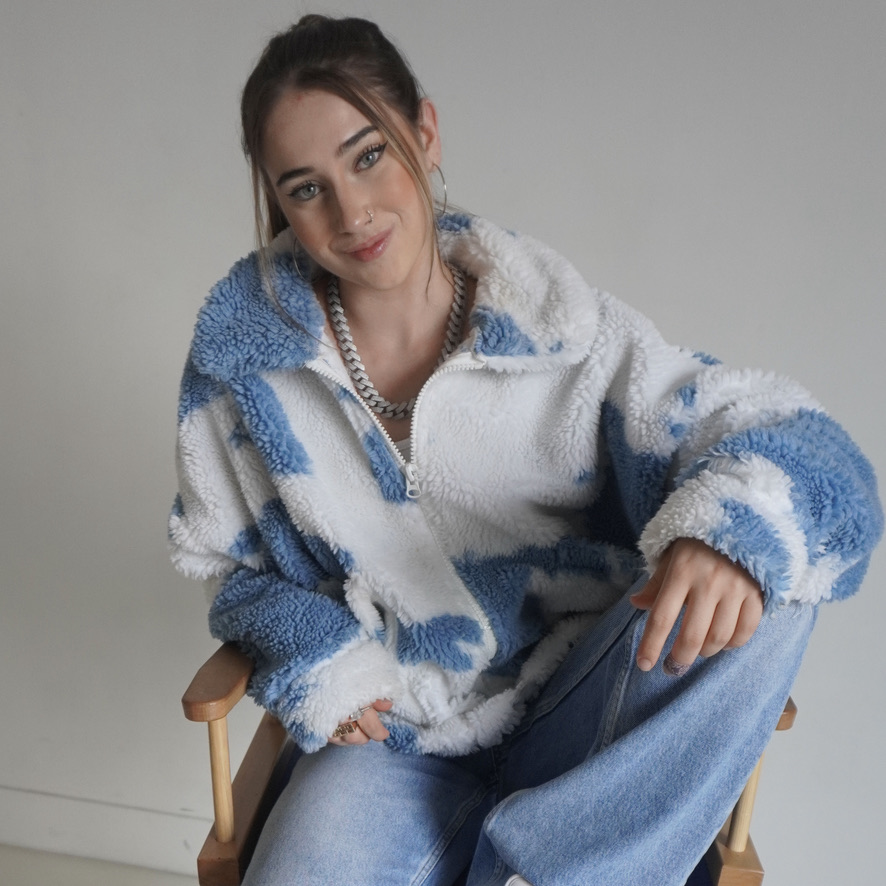 This entry has been published on January 25, 2022 and may be out of date.
Interview with Rachael Gomez: President and Founder of California State University Long Beach SSDP
SSDP's Outreach Team is excited to announce the formation of a new chapter at the University of California Long Beach. Since getting started, the chapter has been actively organizing with fellow SSDPers in the Southern California area, connecting with community stakeholders and allies, and are learning how to enact sensible drug policies on campus and throughout the state.
The following interview was conducted with CSULB's founder and chapter president, Rachael Gomez. Rachael has her sights set on bringing innovative conversations and events on campus focusing on Psychedelic Research, Harm Reduction, and criminal justice reform efforts in California.
We are very excited to present our interview with the President of SSDP's California State Long Beach:
How did you hear about SSDP?
I was referred to SSDP by a staff member from the Multidisciplinary Association for Psychedelic Studies (MAPS). After checking out the SSDP website, I immediately felt a connection between my own personal mission and SSDP's mission.
Why did you want to get involved/what made you decide to start a chapter?
I decided to start an SSDP chapter because I've talked to many students who are hesitant to open up about drug-related behaviors and feel like they have nowhere to go on campus for support when experiencing a drug-related harm. Since no organizations on CSULB's campus currently seek to address this, I saw starting an SSDP chapter could fill this gap.
What has the reception been like on campus? From students, teachers, administration, etc.
So far, there is a lot of student interest and support for starting an organization like SSDP on campus. I was met with nothing but excitement from my peers, who also see the need for more drug-education on CSULB's campus.
What are some of the things you have planned or want to plan for next semester?
One of the biggest things the chapter would like to push for is access to Harm Reduction resources and information. I would like to increase access to drug-testing kits and naloxone for students, and bring awareness to mental health and overdose as part of our campus' health and wellness program. I am also currently partnering with Fireside Project as an Ambassador, and our goal is to raise awareness about the support-line on CSULB's campus, and let students know they can turn to Fireside for free, confidential peer support during or after a psychedelic experience.
I also hope to plan educational workshops and campus-wide events in collaboration with other student groups, academic departments or community organizations to reduce-drug related harms and address drug-related stigma. I am also planning to collaborate with local chapters like USC and CLU on a Psychedelic Policy Reform Campaign, where we will host events and invite guest speakers, researchers, therapists, and educators from the Psychedelic space to share their knowledge and experiences.
What is the most challenging part of your experience starting/running the chapter so far?
Honestly, the most challenging part of starting a chapter has been getting started. In the midst of the pandemic, I felt unsure of how to begin. By confronting this uncertainty and deciding to take the leap, I have been able to make significant progress in getting started. Reaching out to other students and members in the SSDP space has also helped me realize I am not alone in this process and I have so many people I can lean on for support.
What is the most rewarding part?
The most rewarding part has been getting connected with other students from other SSDP chapters in the area, and learning about how to be a more compassionate educator when it comes to drug-use.
What are you most excited about for your chapter/school/state/region right now?
I am most excited for my chapter to become an established organization on campus. I also look forward to our chapter getting involved in both campus and state policy change.
What is your vision for your SSDP? Where do you see your chapter in a year? in 4 or 5 years?
I envision my SSDP chapter as a safe space where students can share open and honest dialogue around drug use, drug policy, and other drug-related information. CSULB SSDP will be the place where students who feel as though they have no other support on campus can find their tribe of like-minded individuals sharing the same values and vision of altering the way we perceive drug-use in our society. In the years to come, I see my chapter as a fully functioning organization with a diverse body of students that are passionate about ending the War on Drugs.
SSDP's network is rapidly expanding in California, and we are expecting to make huge waves throughout the state as we continue to forge new relationships and navigate uncharted territory.
Rachael can be reached at: